Creating Email Templates for Online Invoices
The "Online Invoices" system sends online invoices and estimates emails to your clients, and you have the ability to adjust and modify those emails in the most efficient way according to your business requirements.
To start creating an "Email Template", Through the "Templates", select the "Email Templates" option.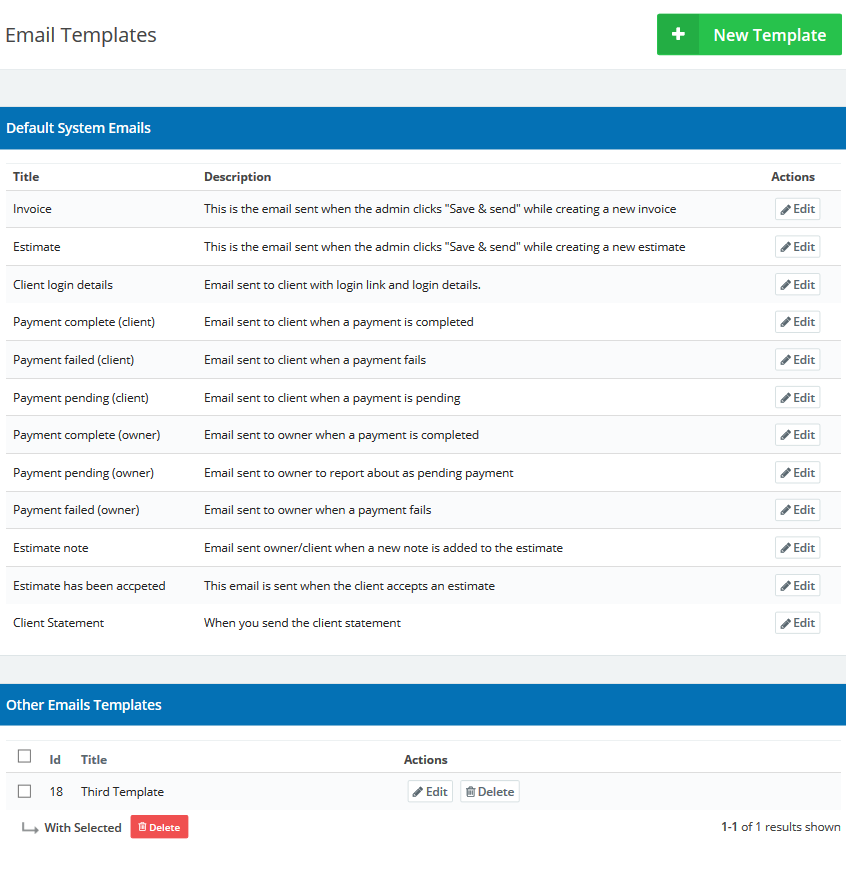 The "Email Template" Page will list all the system default  "Email Templates", So if you want to edit any template click the "Edit" button.
To create a new template click the green "New Template" button at the top right corner.
An "Add Email Template" page will be populated.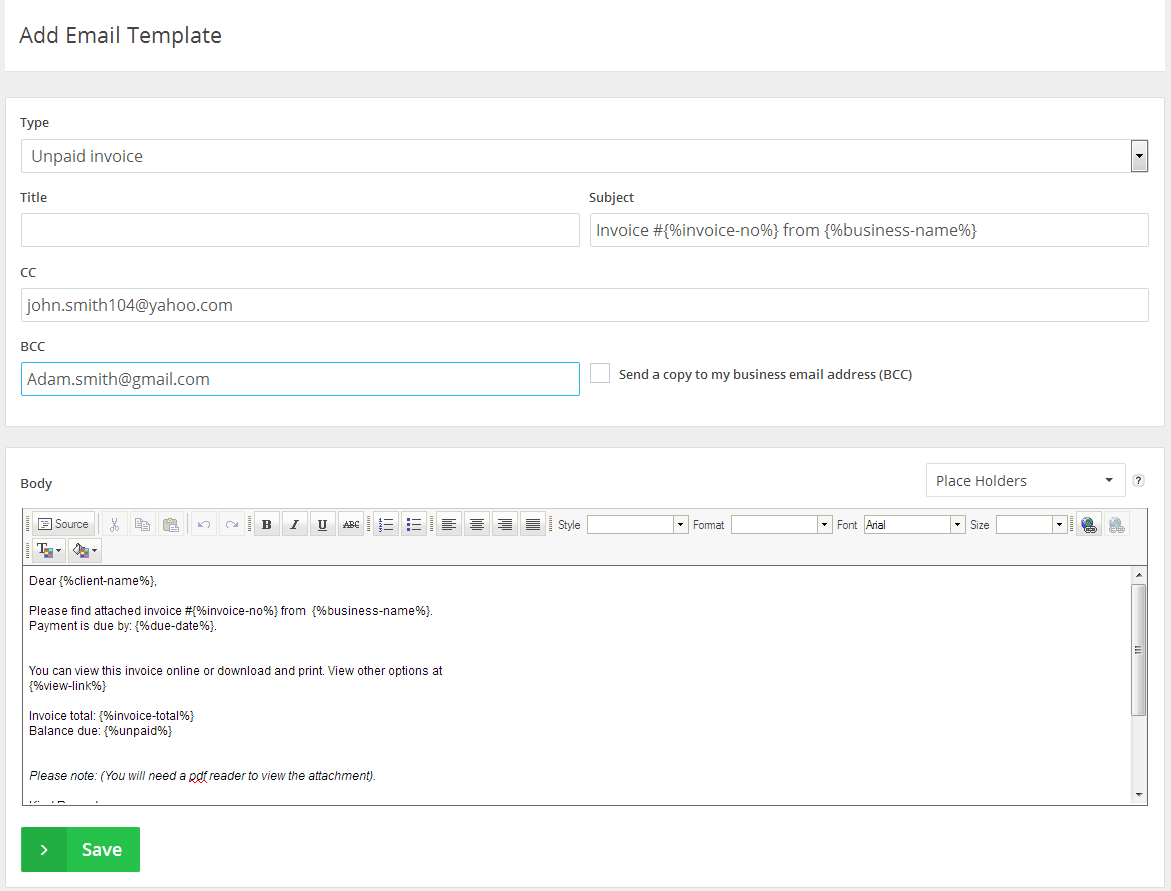 "Type": Select the email type from (Invoice, estimate or client statement)
"Title": Select a title for this template.
"Subject":

Choose a subject for your emails that will be sent using this email template, e.g. "A new invoice for the latest work has been issued".
You can use placeholders in the subject section so modify your messages by adding fields like client name, details or invoice info.

"Body": Use this feature to adjust the content of the email, and use the editing buttons and add placeholders for more customized emails.
"Placeholders": Placeholders (client name, invoice number ..etc ) are used to save a message as a template and send it to different clients without rewriting a new message for each client. Placeholders are automatically replaced by the correct value before sending the message.

Click "Save" to save all the changes.