Ideas for Growing Your Business
Ideas for Growing Your Business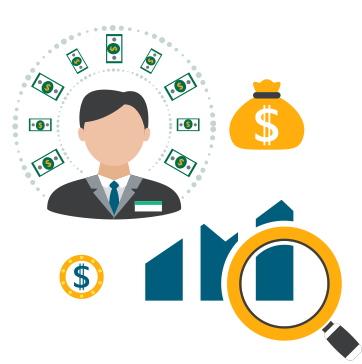 Congratulations, now you have your own business, and you are doing well but wonder how to grow your business more. Well, there are many ideas you can do to grow your business more. And here are some of them.
You can cut a lot of expenses by outsourcing some of your jobs and using online apps instead of traditional ways to get your job done. For example, instead of using paper invoices and normal mail you can use an online invoicing system that will help you track you clients and add a variety of paying methods that are suitable to you and your clients.
 Build loyal customer base.
A delighted or a satisfied customer will share their experience with your business, resulting in a very targeted and interested referral to your business. This loyalty will help your business grow. Tracking and reaching your customer with a nice gesture like a "thank you note" will be a great method to control this point. You can use email newsletters and social media for your customer to easily share his experience with your business.
 Make your employees happy.
It is a sure fact a happy employee is a more productive one than an unhappy one. That will help your business grow more. And you can make your employees happy by recognizing and thanking them. Employee happiness is not about awards or a raise. Sometimes an honest "thank you" will do the trick. Of course there are lots of methods to make you employees happy. Listen to them and their suggestions. Your employees are your first clients and their re
views have a great value for your products.
It is always one of the first steps for any business to grow if your customer base grows and you think your current location can't keep up with the rates, you should consider adding new locations.
Contact with other businesses
Find similar types of businesses to yours and businesses that are compatible with your product and service, and for an alliance with them it would help you reach other markets and different levels of customers.
Target different markets.
Your current market isn't enough for your business to grow in, especially if you have some competitors. Use your imagination and look for other markets you can market your business to.
Acquire another business.
Look for businesses that are similar to yours or offer services complementary to yours, and consider acquiring them to enlarge your market share and expand more.
Be sure your business is on the internet, and know most of your possible clients will search for or ask in social media about the best choice for them from any product or service. Not having a proper existence on the internet will prevent your business from having a large amount of customers.
Stay tuned for extra tips and advice for your business.
Don't forget to share the knowledge .