Accounting firms management program
OnlineInvoices: cloud-based platform your teamwork needs to speed up communications and boost productivity. Automate your accounting processes as you handle important financial tasks. Interactive solution to increase your workflows efficiency. Our integrated suite helps your accounting business grow.
Get Started for Free
Free 30-days trial

No credit card needed

No Setup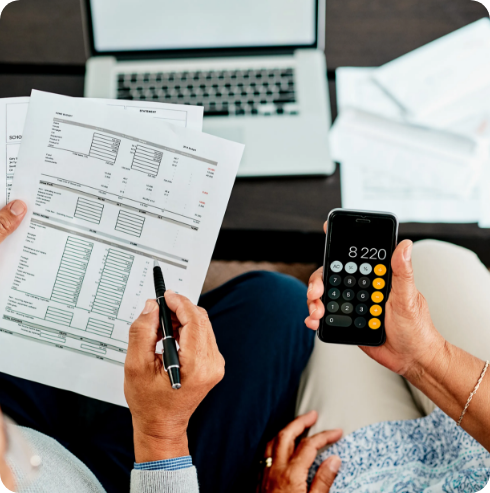 Start a
free

trial

Get started with a new account in no time. Try it for 14 days.
No credit card required. CRM
Practice

management solution for accountants
Create comprehensive clients profile with full contact information, payment history, and appointment scheduling.

Effortlessly contact clients to confirm or rearrange appointments.

Automate follow-up calls, emails, and text reminders with your clients.

CRM features customized for accountants.

Schedule and manage appointments.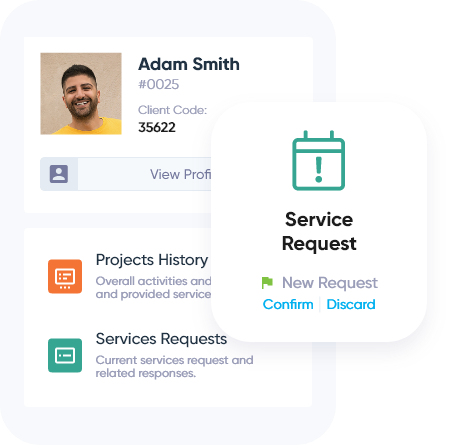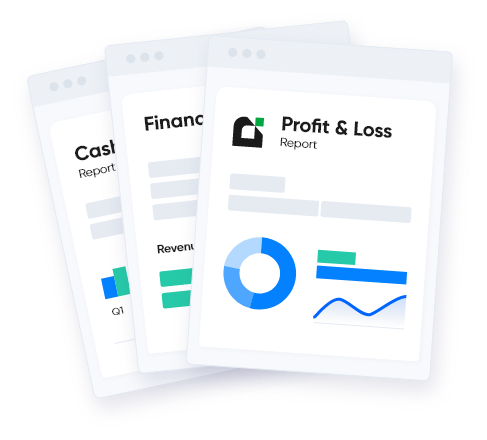 Accounting
Accounting

and billing system for your firm
Manage your service incomes and display a chart of accounts and assets.

Use our forward-thinking and user-friendly toolkit to call up a real-time profit-and-loss sheet.

Hold up-to-the-minute records of your clients with statuses.

Track your expenses and smoothly adjust your spending.
Sales & Invoicing
Sales

pipeline management
Issue invoices of your financial services and accounting consultation.

Bill your customers for worked hours with a button click.

Calculate profit and compute practitioner commission.

Apply discounts easily and settle payment by any method.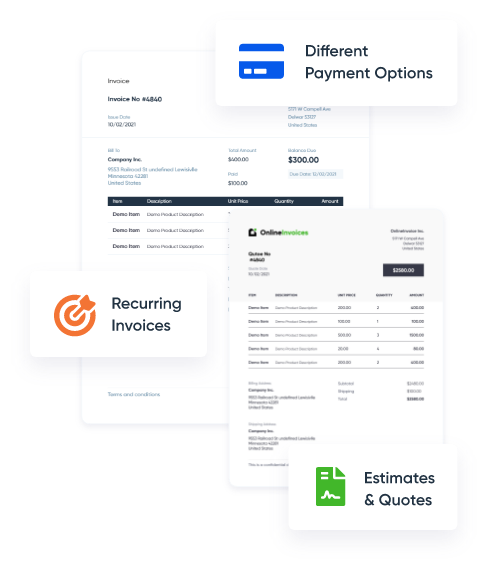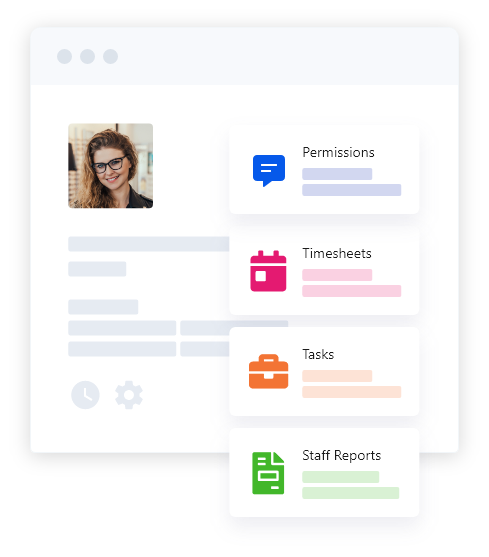 Staff
Manage your
staff

with ease
Issue invoices of outsourced services and offered consultancies.

Bill your customers for hours worked.

Check clients' multi-currency payments.

One-size-fits-all reporting feature to enhance workflow.
Workflow Management
Workflow

full control
Increase workflow efficiency through fully customizable order entries.

Boost capacity using our automated accounting cycle.

Add, delete or modify every business document whenever needed.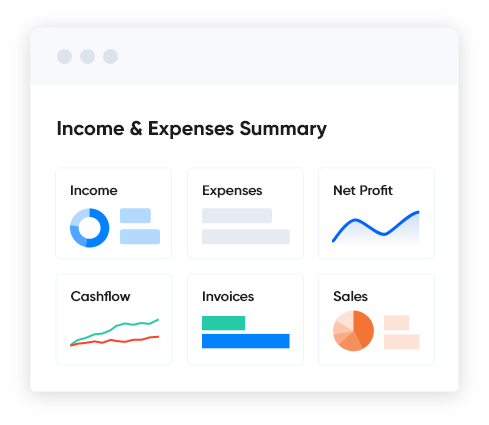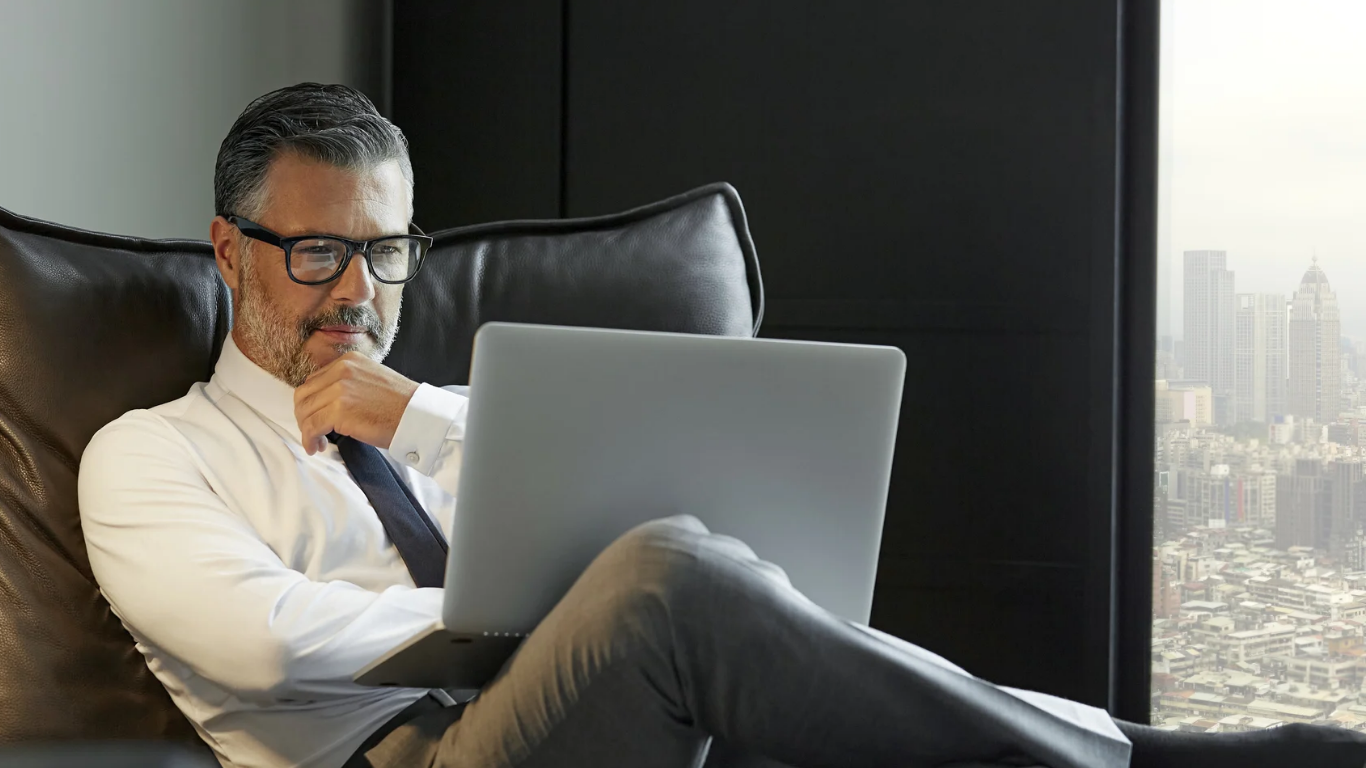 No need to be
an accountant
or hire one.
Your invoicing, payments, accounting,
and cashflow, working as one.
Get Started for Free
Built to adapt as you grow,
built for speed.
Your invoicing, payments, accounting, and cashflow, working as one.

Free and
Quick Support
Onlineinvoices support is equipped to meet your every inquiry, round the clock, to satisfaction.

Safe and
Secure
Onlineinvoices is hosted on secure servers, with 256-bit SSL encryption technology, so is your data in full, private, protected, with constant auto-backups for increased security.

Personalized
Experience
Curated with personalization prioritized, create from scratch or find fully customizable templates, field entries, report filtering, customizable system colors and logo upload to maintain your brand.

Simple
and Advanced
Onlineinvoices user manuals are there to guide you, but you won't feel lost without them. Easily navigate and use powerful features running in the back to provide you a seamless front.

Save Time
and Effort
Our intuitive user interface, backed by automation, is dedicated to serving serious business owners who have no time to waste.

Remote, Yes.
Disconnected, Never
Onlineinvoices is cloud-based, your business is never out of reach. Access and manage your business, anywhere, anytime, from any device, consistently updated and intact.

Free
Lifetime Updates
Onlineinvoices is constantly growing to expand supporting you. Ongoing updates are included for free, whatever plan you select, forever.

Cut-rate
Deal
All-in-one and accessible for your business in whatever size and budget. Replace a number of tools, with their effort of learning and fees by investing in one budget-friendly solution.
Start using

OnlineInvoices

for free.

Find out how Onlineinvoices helps you develop and manage your business for free.