International trading management program
OnlineInvoices' solution revolutionizes how export-import business is conducted. Powerful tool allows access and grants privileges to procurement, shipping, factory, warehouse, customers, suppliers, and logistics partners. Optimize your operations' efficiency with interdependent tasks. Increase profit and reduce delays by online fruitful collaboration.
Get Started for Free
Free 30-days trial

No credit card needed

No Setup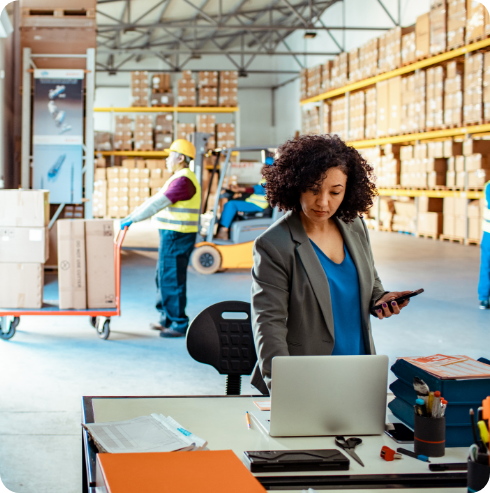 Apps & Plugins
Helpful products,
Built with you in mind
Performing equally effectively, separately and simultaneously -
Utilize all, activate or deactivate to match your business needs.
Start a
free

trial

Get started with a new account in no time. Try it for 14 days.
No credit card required. CRM
Import-export
business process

management
Develop strong relations with buyers and suppliers.

Set reminders for invoices, orders, buyers, and quotations.

Manage contacts with cross-functional contacts profiles.

Drive for excellence by outstanding customer support.

Learn from our insightful reporting .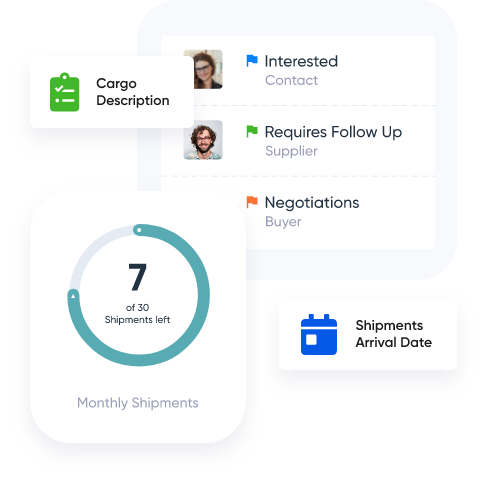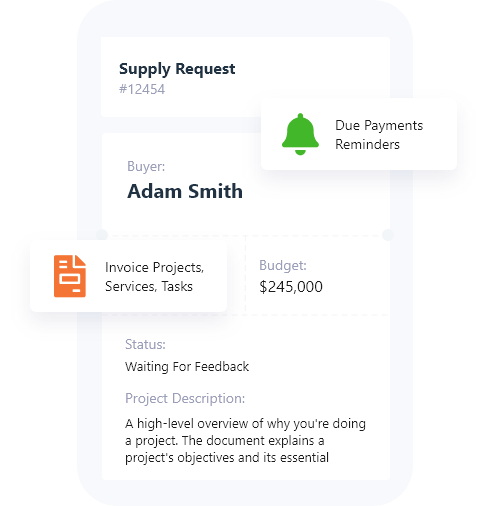 Operation
Workflow

capacity booster
Digitize your entire import-export process.

Track orders, shipments, and consignments.

Versatile order system with a real-time activity log.

Attach notes or documents and set deadlines while processing clients' requests.
Sales & Invoicing
Enhance
sales and invoicing

management
Add and follow up invoices in meticulous detail.

Create, manage and follow up quotations.

Take credit notes and list refund receipts.

Show full payments of a single client.

Manage sales pipeline and track recurring invoices.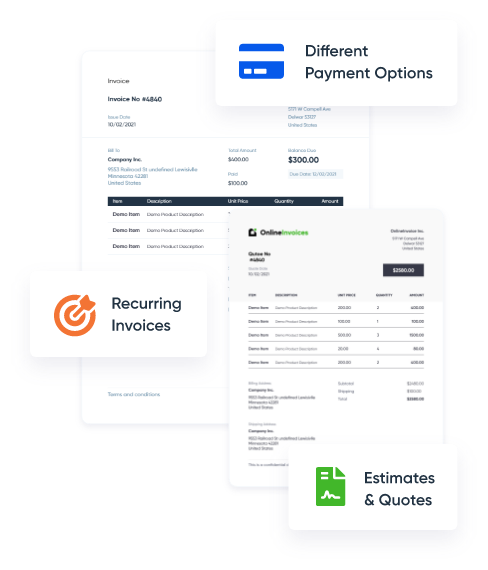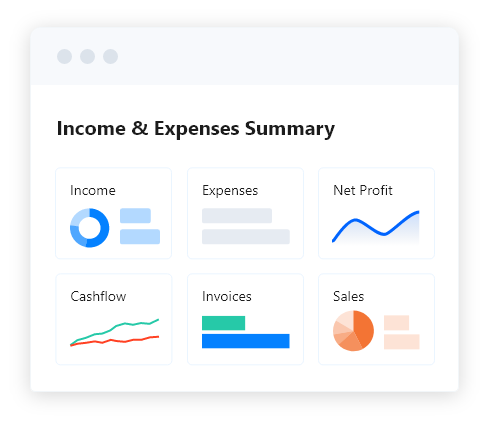 Accounting
Billing

and

accounting

for global trades
Automatic cost calculation.

Manage the stock of purchased and sold goods.

Calculate incomes and generate charts.

Track expenses and adjust spending.

Build journal entries with logs for every transaction.
Inventory
Inventory
logistics
Integrated warehouse and inventory management of products and services.

Manage purchase orders and notify suppliers.

Receive alerts of stock levels.

Itemize your products.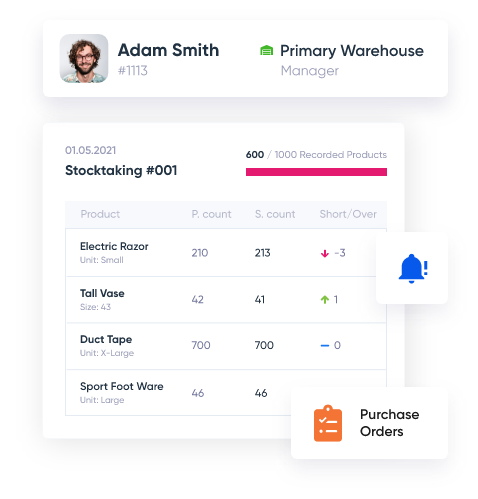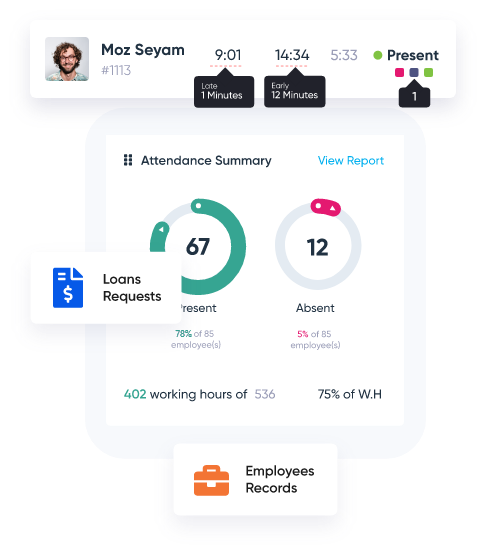 Staff
Take care of
your staff

and empower them
Define staff roles and customize everyone's access to the system.

Create a full payroll through our staff listing .

Add newcomers and place hourly wages.

Assign tasks to every team member.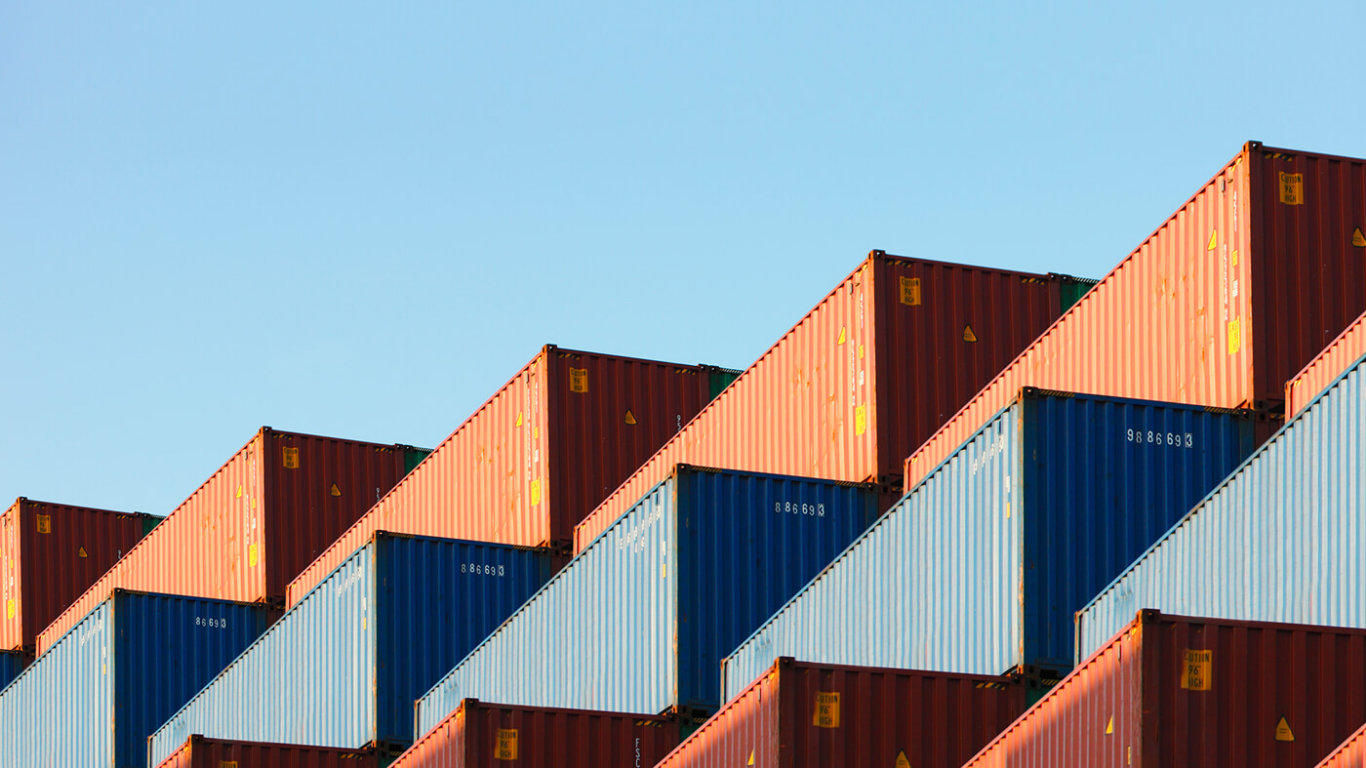 No need to be
an accountant
or hire one.
Your invoicing, payments, accounting,
and cashflow, working as one.
Get Started for Free
Built to adapt as you grow,
built for speed.
Your invoicing, payments, accounting, and cashflow, working as one.

Free and
Quick Support
Onlineinvoices support is equipped to meet your every inquiry, round the clock, to satisfaction.

Safe and
Secure
Onlineinvoices is hosted on secure servers, with 256-bit SSL encryption technology, so is your data in full, private, protected, with constant auto-backups for increased security.

Personalized
Experience
Curated with personalization prioritized, create from scratch or find fully customizable templates, field entries, report filtering, customizable system colors and logo upload to maintain your brand.

Simple
and Advanced
Onlineinvoices user manuals are there to guide you, but you won't feel lost without them. Easily navigate and use powerful features running in the back to provide you a seamless front.

Save Time
and Effort
Our intuitive user interface, backed by automation, is dedicated to serving serious business owners who have no time to waste.

Remote, Yes.
Disconnected, Never
Onlineinvoices is cloud-based, your business is never out of reach. Access and manage your business, anywhere, anytime, from any device, consistently updated and intact.

Free
Lifetime Updates
Onlineinvoices is constantly growing to expand supporting you. Ongoing updates are included for free, whatever plan you select, forever.

Cut-rate
Deal
All-in-one and accessible for your business in whatever size and budget. Replace a number of tools, with their effort of learning and fees by investing in one budget-friendly solution.
Start using

OnlineInvoices

for free.

Find out how Onlineinvoices helps you develop and manage your business for free.